Back to Blogs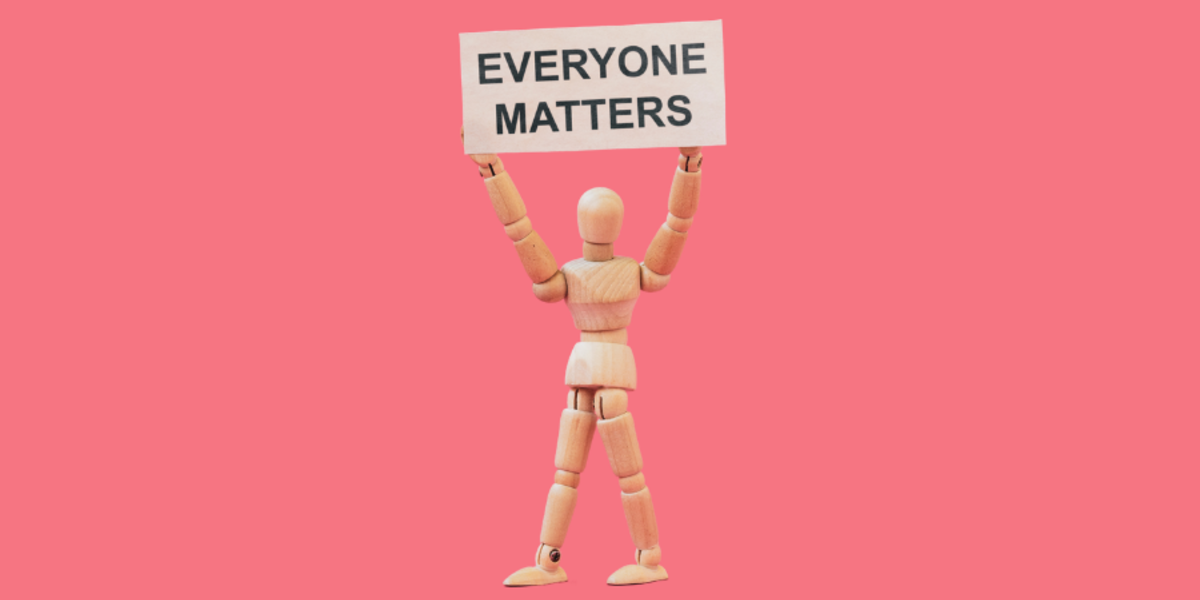 Diversity, Equity and Inclusion: Building a Better Business
​The past year has seen the focus on equality become a worldwide issue. Around the world, businesses, institutions and governments are being scrutinized on their approach to diversity, equity and inclusion (DEI).
And this level of investigation is not just coming from activists. It's become increasingly common for employees to use DEI as criteria for selecting where they work (and how long they stay). Plus, stakeholders are increasingly demanding organizational transparency around their policies on building a diverse and inclusive culture.
As a result, employers are boosting their focus on DEI. A recent Aon survey found that three out of four organizations planning for the future of work are focusing on DEI. Getting where they want to go, however, requires a clear strategy.
A successful DEI strategy involves an organization-wide effort, with a commitment from the top. It also demands effective communication to stakeholders inside and outside the organization of any DEI goals and progress toward meeting them.
For publicly traded businesses, there's growing pressure to demonstrate DEI progress from investors taking an environment, social and governance (ESG) focus or from regulatory disclosure requirements. But, for any business, strong DEI practices can build stronger organizations, while reducing possible litigation, brand and reputation risks. They can also make businesses more attractive to potential recruits who are scrutinizing possible employers' DEI policies in practice.
"DEI can be an opportunity since the labor market is super competitive," says Laura Wanlass, partner and head of Global Corporate Governance & ESG Advisory Consulting at Aon. "The more strategic you can be on your diversity, equity and inclusion initiatives, the more compelling your story is going to be in terms of mitigating people risk, and probably being a more innovative organization."
In Depth
For a DEI effort to be effective, it must become part of an organization's broader human capital management strategy and become integrated into all talent attraction, development, and retention activities.
The first step for any organization is evaluating where it is in terms of DEI and where it wants to go. For organizations just beginning to collect data on its workplace culture, internal and external benchmarking helps them understand where they are compared to peers and in setting targets.
Then, moving forward, management must communicate its DEI goals and the organization's progress to employees, investors, clients, customers and all other relevant stakeholders.
"This process is forcing companies to take stock of what they're doing, where they want to go, and how they're communicating it," says Wanlass.
Ultimately, a successful DEI strategy can help a company in a number of ways, including improving the ability to hire and retain talent, attract more customers, reduce legal exposures and reputation and brand risks, improve workforce engagement and enhance investor appeal.
Setting the Tone From the Top
Ultimately, an organization's board of directors should set its DEI strategy. It is also up to the board to then take an enterprise-wide approach to implementing that strategy.
"The lightbulb moment is when organizations recognize that the value and opportunity of DEI will be replicated across business functions," says Marc Spurling, head of Enterprise Risk & Resilience and Liability Claims Analytics at Aon.
And it's not just a top-down strategy: an organization's DEI approach should also be applied to the board.
"Boards need to be the visible role model and really drive this," says Avneet Kaur, head of Wellbeing Solutions, EMEA, at Aon.
The board must be kept well-informed about the organization's DEI progress. That way, it can act as a sort of "internal activist" to promote the efforts, Wanlass says. The board should create clarity around goals, who's responsible for meeting them and the metrics that will be used to gauge progress.
As organizations work to meet their DEI goals, breaking down silos and sharing information across the organization is essential to effectively communicating progress to external stakeholders.
Opportunities in DEI
Beyond a simple requirement to be met, effective DEI programs can be an opportunity for organizations.
"It's easy to go down the path of, 'How deficient are we in DEI,'" says Wanlass. "That's normal, because you have to take stock and then step back and think, `How do I use this as a strategic lever to really be innovative as an organization? How can we use DEI to achieve that?'"
Such a focus at the C-suite and board level can better position organizations to attract top talent in a competitive labor market.
Meanwhile, disclosure requirements facing publicly traded companies in many jurisdictions have pushed them a bit further along the DEI road than other organizations. Those requirements have also given them an advantage in gathering data that is useful in measuring progress toward meeting goals and identifying areas that might require extra attention.
"There are certain sectors where traditional gender balance has been less optimal, and those types of organizations are starting to think about how they can create strategies to attract people from different diverse backgrounds into the organization or sector," says Spurling.
A DEI Approach to Wellbeing
Applying a DEI focus to employee health and wellbeing programs can help ensure that they're effectively supporting the varied needs of employees in a diverse workforce.
For example, women tend to approach investing and financial security issues differently than men, so financial wellbeing and education programs should be crafted to address those differences. In another example, benefits programs geared toward families with children might not adequately address the needs of employees without children caring for aging parents.
"Employers need to look at their employee base and really consider, 'Are my benefits actually matching the needs of all my employees,'" says Kaur. "You have to listen to your employees, but you also have to listen to changes in market demand. Have an open dialogue with employees, understand their needs and think about what you might be missing. Are you trying to provide a one-size-fits-all solution to all your employees without considering their differing needs?"
There Are No Shortcuts to DEI
As employers craft and implement DEI strategies, it's important to recognize the effort involves a journey, and not to expect overnight success.
"It's not the sort of thing in which you make a decision today, and tomorrow you apply it, and then everything is fantastic," says Kaur. "It's a process, and it will take time. So, you have to plan. It's a three- or five-year road map."
Over time, the employer can study metrics to determine progress and how the DEI efforts are working with different groups of the employee population.
"This is key for boards in terms of starting to think about longer-term plans," says Spurling. "They have an opportunity to recognize the value of DEI to the business, its employees and shareholders and take a long-term view in developing the DEI strategy."
The original article was published here.
​
Half the Sky's mission is to supply the tools that can give every woman the ability to build a successful career and be fully prepared for the future of work. So, that they can lead a healthy, prosperous and more balanced/blended lifestyle of their choosing. By building your confidence, you're setting foundations to empower yourself and your career. The world is your oyster, and it starts with you.
Enjoyed this article let us know your thoughts in the comments below:
---
About half the sky
half the sky (HTS) is a career platform for women connecting you to career opportunities at companies that care. Providing you with information, tips and strategies to navigate the rapidly changing workplace.
Sign up to get career tips and job alerts directly to your inbox! Join us to shape the future of women at work together!
---