Back to Blogs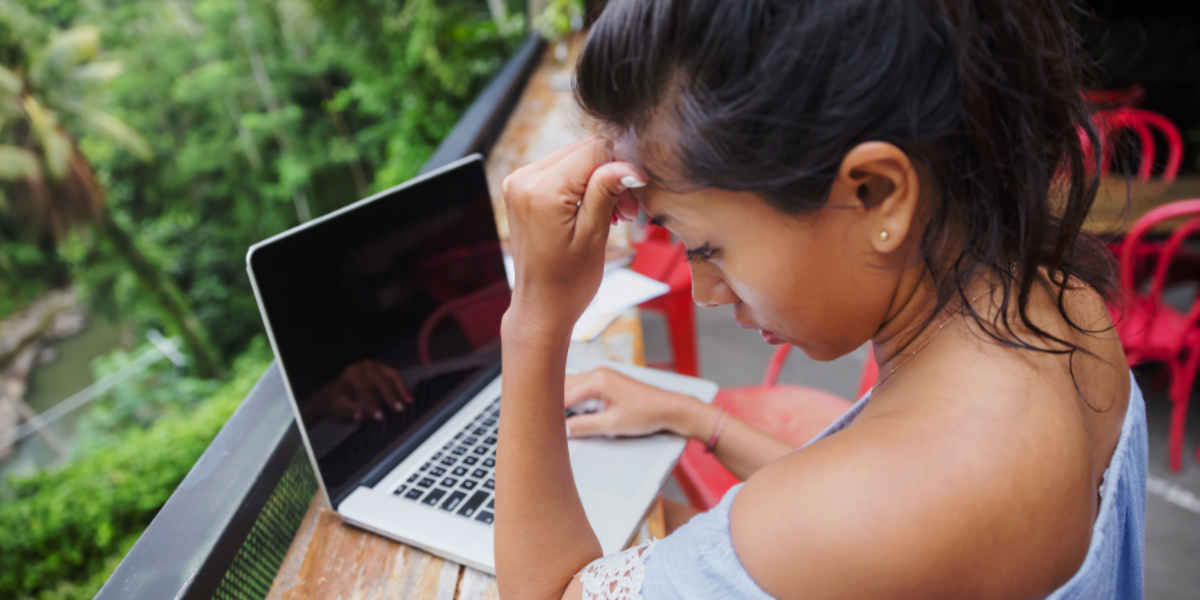 5 Ways to Kickstart Your Own Job Recovery in 2021
​Job search is a familiar yet daunting task any worker would understand. When you're unemployed, you're subject to the scrutiny of recruiters, fellow job hunters, and your worst critic: yourself. Use these five ways to restart your job search and persevere through all the stress and anxiety until you get that dream job.
Being unemployed can be one of the most stressful situations in your professional and personal life. Whether you've just left a job or have been laid off for a few months already, it's a challenging situation and one that can easily impact your feelings of self-worth as you search for job openings but face continous rounds of rejection.
Let's face it, finding a job is work in itself; chasing opportunities, writing and rewriting resumes and cover letters - speaking with recruiters, attending numerous interviews that seem to lead to nowhere is exhuasting and stressful.

During these challenging times the vast majority of jobseekers are often undertaking a job search just when they are feeling at their lowest: it can be hard to stay positive when your sense of happiness and economic security has been pulled from underneath you, but you can use the uniqueness of the current situation to find new ways of impressing your prospective employer.
If you're feeling lost and job hunting is getting you down, take note of these five ways to build your resilience and get back on the fast track to your dream job:
1. Schedule Your Day
Job hunters can benefit greatly from structure. Spending the whole day looking at hundreds of job openings typically results in you not applying to any of them. Having a schedule makes for a more productive day since instead of dealing with a large chunk of time, you can approach the day in small, manageable increments. Maybe use parts of your day to search jobs that are suitable to your skill set, and another part to apply and the final part of your day to network on Linkedin.
Since achievements are one of the best motivators for humans, you can end the day feeling proud about yourself and knowing that you've made steps toward your dream job.
2. Organize your Files
Just like making a schedule, it pays to be organized while job searching. Breaking down tasks and organizing as you go along, can prevent you from getting overwhelmed. When you're applying to several companies, it can be confusing to keep track of who's gotten back to you and the different requirements they'll ask you to submit.
To stay focused, you can try using a planner or adopting a simple filing system for your computer. That way, you won't get stressed looking for the recruiters' contact details or information required for your job application.
3. Find Support
When you start feeling very stressed at the idea of applying and sending yet another resume, it's best to find an outlet for those emotions. We can't avoid these feelings but that doesn't mean you should keep them bottled up.
Find a friend whom you can talk to so you can share your worries and maybe even receive some good advice. You can also try searching around online job hunting forums and find advice among fellow job seekers. Or, you can get more professional advice from a career counselor.
Understand that these feelings of stress are also signals that there's something not quite right. An external perspective is the best way to bring these thoughts out in the open.
For example, you could identify an underlying problem that you weren't aware of during your job hunt. With that, you can deal with the issue directly instead of letting it go unnoticed and get in the way of you landing your next dream job.
4. Manage Your Stress Triggers
It's likely that your stress is triggered by certain aspects of your job search. Do you feel your stress levels peaking right before an interview? Or it could be when you're waiting for a response after sending in your application?
Once you have an idea, you can now mitigate these stress triggers to soften the blow the next time you encounter them. If interviews cause you insomnia, hold a practice interview with a friend the day before so you can prepare your answers. If it's the anxiety as you wait for a response from recruiters, you can always ask them for an estimated wait time for their reply after you finish an interview.
5. Take A Break
When you feel like you've given it your all, it's alright to take a break. A job search can take weeks or months, especially if you applied during a busy season. There's no sense working yourself into an anxious mess and having your mental health suffer.
Moreover, you will find it difficult to continue the job hunt when you're feeling demotivated and listless. Your emotions are likely to show during interviews, even ones over Zoom. It's best to rest up rather than make a bad impression.
A job search break means physical rest as well. Get some sleep and maintain healthy eating habits in the meantime. While each person's recovery time varies, it will be worth it when you begin your search anew.
It's hard not to feel the intense scrutiny as you pretty much set yourself up to be judged by others. The experience magnifies insecurities so know that it's completely normal to feel stressed whether it's your first or tenth time looking for a job.
Job hunting can be a daunting but rewarding undertaking. At whichever point of your career, you can use these five ways to keep your spirits up and continue the search with renewed confidence and faith in yourself.
​
Half the Sky's mission is to supply the tools that can give every woman the ability to build a successful career and be fully prepared for the future of work. So, that they can lead a healthy, prosperous and more balanced/blended lifestyle of their choosing. By building your confidence, you're setting foundations to empower yourself and your career. The world is your oyster, and it starts with you.
Enjoyed this article let us know your thoughts in the comments below:
---
About half the sky
half the sky (HTS) is a career platform for women connecting you to career opportunities at companies that care. Providing you with information, tips and strategies to navigate the rapidly changing workplace.
Sign up to get career tips and job alerts directly to your inbox! Join us to shape the future of women at work together!
---