Back to jobs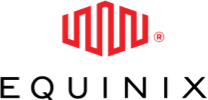 Senior Network Service Engineer (Automation & Development)
Company's Benefits
Leadership Development Program

Mentorship Program

Paid Parental Leave

Return to Work Policy

Childcare Facilities

Flexible Working Arrangements

Breastfeeding Rooms

Sponsorship Program

Coaching Program

Raise Numbers Of Women In Leadership

Internal Women's Networking Group

Equal Pay Initiatives
Job Description
​
Who are we?
Equinix is the world's digital infrastructure company, operating 200+ data centers across the globe and providing interconnections to all the key clouds and networks. Businesses need one place to simplify and bring together fragmented, complex infrastructure that spans private and public cloud environments. Our global platform allows customers to place infrastructure wherever they need it and connect it to everything they need to succeed.
We are a fast-growing global company with 70+ consecutive quarters of growth. Through our innovative portfolio of high-performance products and services, we have created the largest, most active global ecosystem of nearly 10,000 companies, including 1,800+ networks and 2,900+ cloud and IT service providers in over 26 countries spanning five continents.
Joining our operations team means that you will be at the forefront of all we do, maintaining critical facilities infrastructure as part of a close-knit team delivering best in class service to our data center customers. We embrace diversity in thought and contribution and are committed to providing an equitable work environment. that is foundational to our core values as a company and is vital to our success.
Job Summary:
Part of a wider Global Technical Assistance department, this role will have responsibility to operate, monitor and support Equinix networks across EMEA/APAC/AMER regions.
Performing 2nd and 3rd level troubleshooting to resolve system & network performance related issues, whilst driving continuous service improvements and working closely with the Service Delivery Team to ensure an outstanding service to all partners.
To support the 24 hour nature of the business, this position will participate in an on-call rotation and although predominantly office based there are times when you will be required to work in our datacenters.
Responsibilities:
Recommend remedial/preventive actions based on incident RCA

Scaling the network across multiple global Datacenters

Developing your own ways and means to automate away any common or repeatable tasks.

Creating and improving simple, repetitive deployment processes that increase both velocity and quality of delivery.

Work closely with partners to drive the automation for troubleshooting and integration tools.

Creating and updating our network standards and ensure that network is deployed these standards.

Understanding of Cloud technology (IaaS PaaS SaaS)

Interface between Network Engineering and development departments, and SMC

Monitor and review network performance, reliability and security.

Working in a distributed EMEA Network operations support team.

Schedule network maintenances and upgrades when appropriate.

This position will participate in on call rotation to support network incident resolution.

Perform on-call support

May perform other duties as assigned.
Requirements:
Essential
Experience working in a Linux/Unix environment

Experience with network operating systems such as Cisco IOS and Junos.

Professional experience working in large scale networking environments is higablable desirable.

Experience in automation/programming with one or more of the following languages Bash, Shell, Perl or Python programming.

Working experiences with Git repository

Solid understanding TCP/IP and Routing/Switching

Understanding of BGP is preferred.

Ability to identify and assess risks associated with automation.

Flexibility, able to work people cross borders and functions.

Fluent in English in speaking and writing is required
Desirable
Prepared Strong Unix/Linux skills and ability script in Perl, Python, shell, C or C++ is highly desirable as is a strong understanding of load balancing and layer 4-7 technologies