Back to jobs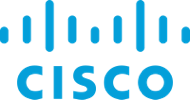 Senior Failure Analysis Engineer
Posted

06 October 2022

Location

Thailand

Job type

Permanent

Discipline

Technology

Reference

1383923
Company's Benefits
Paid Parental Leave

Return to Work Policy

Childcare Facilities

Flexible Working Arrangements

Mentorship Program

Breastfeeding Rooms

Leadership Development Program

Coaching Program

Raise Numbers Of Women In Leadership

Internal Women's Networking Group

Equal Pay Initiatives
Job Description
​The Business Entity

The Technology and Quality organization is responsible for delivering customer-driven quality and reliability solutions and infrastructure for Cisco products. It is committed to driving a competitive advantage for Cisco by ensuring innovation and excellence in Manufacturing Technology, Test, and Component Engineering, NPI, and Closed-loop quality management.

The Team

Candidate will be a part of the Cisco's Root Cause Failure Analysis team, which plays a critical role in ensuring high product quality. This includes managing product Failure Analysis and Root Cause test for each successive generation of products and involvement with Cisco HW/SW engineering and MFG teams.

Candidate provides a demonstrated ability to manage projects with minimal supervision, driving cross-functional teams including Cisco Engineering, MFG, partner's engineering teams and Suppliers.

Candidate wills possess excellent English communication skills and ability to work with remote teams.

Role & Responsibilities

•Deep understanding for the product specifications, features, and operations as well as the different networking standard to develop a specific fault duplication strategy for new and existing Cisco products.

•Live traffic design and configuration for the unit under test to stress the unit to the maximum bandwidth, speeds and verify all protocols and networking features that are implemented on HW.

•Customization for the diagnostics SW environmental parameters to provide best and fastest fault duplications and isolation of failure, which required good understanding of the HW architecture and diagnostic coverage.

•Provide direction and techniques to reproduce issues for hard to reproduce and intermittent failures.

•Lead the FA cases review meeting with Engineering, Product Quality teams and other Cisco teams.

•Organize, plan, track and close-out design, components, manufacturing issues associated with the products.

•Engage Design engineering and communicate finding and resolutions for HW and SW field issues.

•Define comprehensive test strategies based on evolving and changing product specifications.

•Participate in initiatives to enhance existing test strategies, methodologies and test/diagnostic coverage for field returns to drive for improvements in the accuracy of the fault duplication and isolation.

•Work with Cisco engineering teams to define FA test requirements and strategy for new released products.

•Lead by example, hands on develop the technical capabilities at the FA sites. Mentor other EMS FA engineers.

•Broad knowledge of different technologies, total system perspective of how networking devices interoperate.

Minimum Qualifications

•Ability to simulate customer network failures and identify the failures in systems, subsystems and components.

•Ability to analyzing customer's configuration/failure and map into the FA setup for problem recreation.

•Ability to decode hardware related error messages and trace message to hardware component error checker.

•Deep understanding in routing and switching technologies. Knowledge of IEEE Networking standards.

•Experience in setting up and troubleshooting routers and switches in different network topologies.

•Experience creating protocol/traffic patterns which target specific network element hardware.

•Hands on experience on routing protocols (BGP, OSPF, EIGRP, RIP etc) and ability to configure and test.

•Understanding of router and switch features (QOS, ACL, etc..) and how they are implemented in hardware.

•Hands on experience on troubleshooting high complexity HW and isolate to the defective component(s).

•Experiences in Engage Design engineering, communicate finding and resolutions for HW and SW field issues.

•Understanding of Electro-optic modulation and Optical modulation technique.

•Experienced in using Optical measurements and instruments - Optical Power, BERT Generator &Analyzer, Eye diagram, PAM4 parameters, Path-loss calibration, optical spectrum analyzer and optical waveform analyzer.

•Understanding of Optics manufacturing process - Die sorting and mapping, Die bonding, Wire bonding, Optics alignment, Epoxy curing mechanism, Epoxy application and Epoxy handling.

•Proficient in using general purpose RF test equipment - Spectrum Analyzer, Signal Generator, Power Meter, Network Analyzer.

•Experience in design, development and testing of RF-based electrical hardware, test parameters.

•Experience with RF instrumentation, components and systems. Ability to setting and making basic RF measurement for - Cable: loss across frequency, Amplifier: Gain, Input/output Return Loss, power consumption.

•Experience scripting and automations, Python. Apollo platform is a plus.

•Strong experience in software testing methodology, test development, execution, and report generation.

•Strong in English communications

Desired Skills

•Typically requires BSEE/CS plus 7-10+ yrs. related experience, or a MSEE/CS combined with 5-7+ years of related experience in SW/Networking field.

•Cisco Networking Certification a plus.

•Demonstrated success in leading teams with several key areas of responsibility including new product FA test strategy, product quality, and test development/deployment.

•Experience across key related functions, Optics and Radio Frequency technology. The individual must demonstrate very strong technical background in HW, SW, Networking and Failure Analysis engineering.

About Cisco

The Internet of Everything is a phenomenon driving new opportunities for Cisco and it's transforming our customers' businesses worldwide. We are pioneers and have been since the early days of connectivity. Today, we are building teams that are expanding our technology solutions in the mobile, cloud, security, IT, and big data spaces, including software and consulting services. As Cisco delivers the network that powers the Internet, we are connecting the unconnected. Imagine creating unprecedented disruption. Your revolutionary ideas will impact everything from retail, healthcare, and entertainment, to public and private sectors, and far beyond. Collaborate with like-minded innovators in a fun and flexible culture that has earned Cisco global recognition as a Great Place To Work. With roughly 10 billion connected things in the world now and over 50 billion estimated in the future, your career has exponential possibilities at Cisco.
​