Back to jobs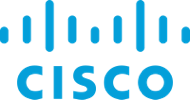 Regional Sales Manager, ASEAN and Republic of Korea
Posted

06 October 2022

Location

Singapore

Job type

Permanent

Discipline

Technology

Reference

1384043
Company's Benefits
Paid Parental Leave

Return to Work Policy

Childcare Facilities

Flexible Working Arrangements

Mentorship Program

Breastfeeding Rooms

Leadership Development Program

Coaching Program

Raise Numbers Of Women In Leadership

Internal Women's Networking Group

Equal Pay Initiatives
Job Description
​Cisco Meraki knows that technology can connect us, empower us, and drive us. By simplifying powerful technology, we can free passionate people to focus on their mission. As the fastest growing cloud-managed networking team in the world, our products and technology architecture are changing the face of enterprise networking and making cloud-managed IT a reality. As part of an entrepreneurial team in this growing business, you help customize the direction by ensuring our organizational challenges and opportunities are driving towards the best results!

As the Sales Director, you will lead the execution of our Sales plan and be accountable for driving and achieving strategic goals within the ASEAN and the Republic of Korea. You will make our goals real for your team and lay out how they will help us succeed. You connect personally and commit to making work meaningful and fun while leading a team of Managers and Inside Sales Representatives across various geographic territories. You will help build the direction and empower the success of a team responsible for new customer acquisition, existing account management, and collaborating with our channel partners to accelerate growth.

At Meraki, our goal as leaders is to grow and develop brilliant teams. The strength of our team is the foundation of our success. For us, the best team is one that is focused, highly trusted, empowered, inclusive and innovative. An extraordinary team will build products that disrupt markets and customer relationships that widen the impact we can have on the world. A great team will also encourage in each of us work that is meaningful and rewarding. You commit to living our leadership principles, build simple paths for people to deliver their best work, and make decisions that will prioritize the long-term health of Cisco Meraki.

You Will:

* Mentor and enable your first line managers to grow as leaders and hold them accountable for results (sales achievement and people development).
* Invest in recruiting and growing the best talent, set employees up for a great onboarding experience, and provide candid feedback for continuous development.
* Drive business development, forecast consistently and accurately, and achieve strategic goals by leading your team through a full sales cycle from demand creation to closing
* Hire, coach, and develop a hungry and passionate team to deliver against our sales goals and drive strong internal and external relationships in service of an outstanding customer experience and continued rapid growth.
* Set the tone for the organization through your actions and words: Cultivate a culture of strong achievement, inclusiveness, collaboration, creativity, and accountability while being a champion for your team's career development
* Continuously optimize our sales methodology and share best practices across teams to improve efficiency and focus, enable greater scale, and yield better results.
* Collaborate with Sales Enablement and People Operations to develop and execute individual and group training opportunities, identify development needs, and implement process improvement initiatives.
* Use metrics and data to continually assess both sales performance and talent performance/retention to fully understand underlying drivers and adjust course as necessary.

You are:

* Candid. You communicate broadly and often, providing clear purpose, direction, goals, and measures.
* Career Champion. You invest in your team's growth and development.
* Disagree, Decide, and Commit. You listen to understand different opinions and allow them to influence the direction.
* Results Driven. You are resilient, optimistic, and passionate about our business results while never compromising customer, partner, and team relationships.
* Trustworthy. You commit to earning our team's trust every day through your actions and transparency.

You have:

Minimum Qualifications:
* BA/BS or equivalent practical experience.
* 4+ years of sales/relationship management experience.
* 2+ years leadership experience within Meraki
* Demonstrated organizational and project management capabilities with the ability to manage multiple tasks with shifting priorities and varying deadlines.
* A good understanding and interest in networking technology, software, or IT.
* Quarterly travel required.

Preferred Qualifications:

* MBA or master's degree
* Proven relationship building skills, tenacity, resilience and interpersonal skills

Cisco is an Affirmative Action and Equal Opportunity Employer and all qualified applicants will receive consideration for employment without regard to race, color, religion, gender, sexual orientation, national origin, genetic information, age, disability, veteran status, or any other legally protected basis. Cisco will consider for employment, on a case by case basis, qualified applicants with arrest and conviction records.

At Cisco Meraki, we're challenging the status quo with the power of diversity, inclusion, and collaboration. When we connect different perspectives, we can imagine new possibilities, inspire innovation, and release the full potential of our people. We're building an employee experience that includes appreciation, belonging, growth, and purpose for everyone.

Cisco Covid-19 Vaccination Policy

The health and safety of Cisco's employees, customers, and partners is a top priority. Our goal is to protect and mitigate the spread of COVID-19 infection for strong business resiliency during the pandemic. Therefore, Cisco may require new hires to be fully vaccinated against COVID-19 if the role requires business-related travel, meeting with customers/partners (including visiting third-party sites on behalf of Cisco), attending trade events, and Cisco office entry, unless otherwise prohibited by applicable law, and in countries where COVID-19 vaccination is legally required. The company will consider legally required accommodations/exceptions for medical, religious, and other reasons as per the requirements of the role and in accordance with applicable law. Additional information will be provided to candidates about the requirements and accommodation process at the offer time based on region.