Back to jobs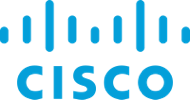 Product Materials Manager
Company's Benefits
Paid Parental Leave

Return to Work Policy

Childcare Facilities

Flexible Working Arrangements

Mentorship Program

Breastfeeding Rooms

Leadership Development Program

Coaching Program

Raise Numbers Of Women In Leadership

Internal Women's Networking Group

Equal Pay Initiatives
Job Description
​Why You'll Love Cisco

Everything is converging on the Internet, making networked connections more relevant than ever before in our lives. Our employees' revolutionary ideas impact everything imaginable - from entertainment, retail, healthcare, and education, to public and private sectors, smart cities, smart cars, and everyday devices in our homes. Here, that means you'll take creative ideas from the drawing board to powerful solutions that have real world impact. You'll interface with Cisco leaders, partner with experienced mentors, and develop incredible relationships with colleagues who share your interest in connecting the unconnected. You'll be part a team that cares about its customers, enjoys having fun, and you'll take part in changing the lives of those in our local communities. Come prepared to be inspired.

Team Description

You will join the Supply Operation Team who owns managing PCBA supply operation with Contract Manufacturer(s). The selected candidate will have the opportunity to work with people with great Supply Chain Management knowledge and experience in managing Contract Manufacturers and Component Suppliers; within the Supply Operation Team or with cross functional teams globally. We believe process simplification and transformation through continuous innovation will lead us to higher productivity and efficiency. In our team, we embrace a conducive learning & development environment which enable all team members to navigate, grow and excel professionally.

What You'll Do

· Responsible for supplying PCBA to all Direct Fulfillment sites

· First point of escalation for all Supply Operation issues

· Drive EMS Partner to deliver supply to meet demand, ensure material is pipelined per forecast

· Manage component shortages, work with EMS Partner, CSP/GSM & Suppliers to close supply gaps. Likewise for excesses, work with EMS Partner, CSP/GSM & Suppliers to mitigate excess.

· Collaborate with EMS Partner & cross functional team to ensure capacity is right sized and utilization is kept below threshold with rooms available for demand upside, per contractual agreement

· Work closely with PPF team to drive material to meet build plan & product lead time goal

· Manage EMS Partner performance, drive EMS to meet KPI's (SCR commit, SCR Accuracy, DF OTC, DF CT2R, FPO CT2R, Inventory) and drive continuous improvement

· Collaborate with EMS Partner, Inventory team and PPF to drive inventory improvement and meet inventory turns target

· Manage E&O reserve & disposition, ECO implementation, NMS, PPV and BOM derisking

· Responsible for smooth NPI to Sustaining transition

· Program manage &/or develop transformational solutions to address operational challenges of a complex nature which may require cross-functional/cross organizational resolution

· Collaborate with central team to develop, deploy & adopt central initiatives

Qualifications

· Extensive experience of supply chain management, material management and manufacturing planning for a multinational or global company

· Strong knowledge of manufacturing processes & procedures, with in-depth working knowledge of EMS management

· Strong analytical skill

· Strong communication and collaboration skills with a passion for solving problems

· Strong program management skills and have demonstrated achievements in excellent project management

· Good team player, good leadership skill

· Ability to develop solutions to complex problems

· Ability to thrive in cross-functional environment and work well with people from different functions and cultures

· Flexible to take on different roles/responsibilities as projects evolve and change

· Ability to work independently & autonomously with minimum guidance

· Ability to lead & drive initiatives from start to completion, deliver expected results within timeline

· Ability to influence others to achieve shared goals

· Ability to assess risk, and take calculated risk

Why Cisco

#WeAreCisco, where each person is unique, but we bring our talents to work as a team and make a difference. Here's how we do it.

We embrace digital, and help our customers implement change in their digital businesses. Some may think we're "old" (30 years strong!) and only about hardware, but we're also a software company. And a security company. A blockchain company. An AI/Machine Learning company. We even invented an intuitive network that adapts, predicts, learns and protects. No other company can do what we do - you can't put us in a box!

But "Digital Transformation" is an empty buzz phrase without a culture that allows for innovation, creativity, and yes, even failure (if you learn from it.)

Day to day, we focus on the give and take. We give our best, we give our egos a break and we give of ourselves (because giving back is built into our DNA.) We take accountability, we take bold steps, and we take difference to heart. Because without diversity of thought and a commitment to equality for all, there is no moving forward.

So, you have colorful hair? Don't care. Tattoos? Show off your ink. Like polka dots? That's cool. Pop culture geek? Many of us are. Passion for technology and world changing? Be you, with us!