Back to jobs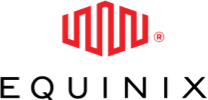 Data Center Customer Operations Engineer III (Tokyo)
Posted

10 November 2022

Location

Japan

Job type

Permanent

Discipline

Technology

Reference

JR-130256
Company's Benefits
Paid Parental Leave

Return to Work Policy

Childcare Facilities

Flexible Working Arrangements

Mentorship Program

Breastfeeding Rooms

Sponsorship Program

Leadership Development Program

Coaching Program

Raise Numbers Of Women In Leadership

Internal Women's Networking Group

Equal Pay Initiatives
Job Description
​Data Center Customer Operations Engineer III (Tokyo)
エクイニクスについて
グローバルなデジタルインフラストラクチャ企業であるエクイニクスは、世界中に200を超えるデータセンターを運用し、すべての主要なクラウドやネットワークへのインターコネクション(相互接続)サービスを提供しています。多くの企業では、ITインフラストラクチャがプライベートやパブリッククラウドの環境に分散化され複雑化しており、それを集約・統合できる単一の場所を必要としています。エクイニクスのグローバルプラットフォームにより、お客様は必要とするあらゆる場所にインフラストラクチャーを展開し、お客様の事業成功のために必要なすべてのものに接続できるようになります。
エクイニクスは、70四半期以上にわたり連続で急速な成長を遂げているグローバル企業です。優れたパフォーマンスの製品サービスで構成されるエクイニクスの革新的なポートフォリオにより、世界5大陸、26ヶ国において、1,800社以上のネットワークプロバイダーや2,900社以上のクラウド/ITサービスプロバイダーなどを含む約10,000企業による、最大級の活発なグローバルエコシステムを構築しています。
エクイニクスに入社することで、ビジネスクリティカルな施設の運営管理の最前線に立ち、お客様に最高のサービスを提供している精鋭揃いのオペレーションチームの一員となっていただきます。​また、エクイニクスはダイバーシティを推進しており、多様な発想と貢献を大切にし、公正な職場環境づくりに努めています。これは企業コアバリューの基礎であり、企業活動の成功のために不可欠な要素であるとわたしたちは考えています。
​
【Data Center Customer Operations Engineer】※IT未経験者歓迎/英語を活かせます!!※
IT基礎を業務をやりながら覚えられるお仕事です。
入社した方の8割以上がIT未経験ですが活躍しています!
キャリアアップも自分次第で実現可能!!
日常的に英語を使用しますので、英語能力を伸ばしたい方、
既に英語能力をお持ちの方は業務にもスムーズになれることができます。
【職務内容】
データセンターにて、主に以下の業務に携わって頂きます。
■お客様の依頼に基づくデータセンター内での代行作業(機器類の運搬・搭載、ケーブリング、目視確認、その他)
■ネットワーク配線作業
■お客様のデータセンター入館時対応
■書類作成等の事務的作業 等
注意:情報処理やソフトフェアを使ったお仕事ではなく、
物理的NWやインフラ作業がメインとなります。

【必須条件」
■日本語での社内外とのコミュニケーションスキル
 日本語能力試験「JLPT」 N1を取得、又は同等に日本語ができる方
■ビジネスでの英語使用経験
■社会人経験1年以上

【優遇・歓迎条件】
■サポートセンターでのオペレーション業務経験がある方
■営業・接客経験をお持ちの方で、ITにキャリアチェンジしたい方
■IT業界でのビジネス経験(ヘルプデスク、インフラ運用等)
■ITパスポートをお持ちの方
■データセンターでの現場業務経験

【勤務地】
東京:東京都内自社データセンター
【勤務時間】シフト勤務/月16日勤務
1.8:00~20:30
2.20:00~8:30

【休日休暇】 シフト勤務
 ■年次有給休暇(初年度最大12日)
 ■病気休暇
 ■忌引休暇
 ■産前産後休暇、育児休暇
 他

【給与】 前職の年収、経験を考慮し、ご相談の上決定させて頂きます。
【待遇・福利厚生】
 ■給与改定年1回
 ■賞与年1回
 ■従業員自社株式割引購入制度
 ■各種社会保険完備(雇用、労災、健保、厚生年金)
 ■資格取得支援制度
 ■公認クラブ活動支援制度
 ■メンタルヘルスカウンセリング
 ■慶弔見舞金(結婚祝金、出産祝金、弔慰金等)
 ■深夜シフト手当
 他
【補足】
 ■外国籍の方の場合、就労制限ビザの方は「技術・人文知識・国際業務」を
    既にお持ちの方対象となります。
 ■ご応募いただける方は日本語の履歴書と職務経歴書を添付をお願いいたします。

※雇用は、「エクイニクス・ジャパン・エンタープライズ株式会社」となります。
A global digital infrastructure company, Equinix operates more than 200 data centers worldwide and provides interconnection services to all major clouds and networks. Many companies have a distributed and complex IT infrastructure across private and public cloud environments and need a single place to consolidate and consolidate it. Equinix's global platform empowers our customers to deploy infrastructure wherever they need it and connect everything they need to succeed.
About Equinix
Equinix is ​​a global company with more than 70 consecutive quarters of rapid growth. Equinix's innovative portfolio of high-performance products and services enables nearly 10,000 companies, including more than 1,800 network providers and more than 2,900 cloud/IT service providers, to operate in 26 countries on five continents. We are building one of the largest and most active global ecosystems.
By joining Equinix, you will be part of an elite operations team that is at the forefront of managing the operations of business-critical facilities and providing the best possible service to our customers. Equinix also promotes diversity, values ​​diverse ideas and contributions, and strives to create a fair work environment. We believe that this is the foundation of our core corporate values ​​and an essential factor for the success of our business activities.
【Data Center Customer Operations Engineer】※Inexperienced IT people are welcome/English can be used!!※
It is a job where you can learn the basics of IT while working.
More than 80% of the people who joined the company are inexperienced in IT, but they are active!
Career advancement is also possible depending on yourself!
If you want to improve your English skills because you use English on a daily basis,
If you already have English proficiency, you can get used to work smoothly.
​
[Job description]
In the data center, you will mainly be involved in the following tasks.
■ Substitute work in the data center based on the customer's request (transportation and loading of equipment, cabling, visual confirmation, etc.)
■ Network wiring work
■ Support when customers enter the data center
■ Clerical work such as document preparation, etc.
Note: This is not a job using information processing or software,
【Prerequisite"
■Communication skills in Japanese both inside and outside the company
 Persons who have passed the Japanese Language Proficiency Test "JLPT" N1 or can speak Japanese equivalently
■ Experience using English in business
■ More than 1 year working experience
[Preferential treatment/Welcome conditions]
■Those who have experience in operations at a support center
■ Those who have experience in sales and customer service and want to change their career to IT
■ Business experience in the IT industry (help desk, infrastructure operation, etc.)
■Those who have an IT passport
■ On-site work experience at a data center
【Work location】
Tokyo: Own data center in Tokyo
[Working hours] Shift work / work 16 days a month
1.8:00~20:30
2.20:00~8:30
[Holiday vacation] Shift work
 ■ Annual paid leave (up to 12 days in the first year)
■ Sick leave
■ Bereavement leave
■Maternity leave before and after childbirth, childcare leave
other
[Salary] Considering the annual income and experience of the previous job, we will decide after consultation.
[Treatment/Benefits]
■Salary revision once a year
■ Bonus once a year
 ■Employee company stock discount purchase system
■ Complete with various social insurance (employment, workers' compensation, health insurance, welfare pension)
■ Qualification acquisition support system
■ Authorized club activity support system
■Mental health counseling
■ Congratulatory and condolence money (marriage gift money, childbirth gift money, condolence money, etc.)
■ Late-night shift allowance
other
【supplement】
■ For foreign nationals, those with work restriction visas should select "Engineer/Specialist in Humanities/International Services"
   Only for those who already have it.
■If you are interested in applying, please attach your Japanese resume and work history.
* Employment will be "Equinix Japan Enterprise Co., Ltd.".
Equinix is an equal opportunity employer. All applicants will receive consideration for employment without regard to race, religion, color, national origin, sex, sexual orientation, gender identity, age, status as a protected veteran, or status as a qualified individual with disability.​