Back to jobs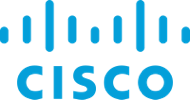 Commerce Operations (CO) Specialist (Full Time) - Malaysia
Company's Benefits
Paid Parental Leave

Return to Work Policy

Childcare Facilities

Flexible Working Arrangements

Mentorship Program

Breastfeeding Rooms

Leadership Development Program

Coaching Program

Raise Numbers Of Women In Leadership

Internal Women's Networking Group

Equal Pay Initiatives
Job Description
​Location: Kuala Lumpur

Start Date: From November 2022

Why You'll Love Cisco

We change the World; you will become passionate about your employer and the brand you represent. Everything is converging on the Internet, making networked connections more meaningful than ever before in our lives. Our employees' groundbreaking ideas impact everything imaginable, from entertainment, healthcare, and education, to public and private sectors, smart-cities, and everyday devices in our homes. Here, that means we will take creative ideas from the drawing board to dynamic solutions that have real world impact. We believe Cisco is evolving a rich solution portfolio of next generation software, hardware, and services to meet customers' changing business requirements in the digital economy.

What You'll Do

This is a role in the fast-paced APJC Commerce Operations, and you would be part of a newly set up operations team based in Kuala Lumpur Malaysia responsible for supporting various APJC theatres.

As a Commerce Operations (CO) Specialist, you are responsible for providing support to Cisco Customers, Partners, and internal requestors. This role will deliver high-value experiences through simplified, successful interactions using all contact channels (telephone, portal, email, chat). The individual performing this role is expected to be knowledgeable across multiple Service Offerings and will be a single point of contact for requestors to make the complex easy and ensure each interaction with Cisco is a positive one. In this role, you would report the Team Managers and work with other CO Specialists and the Back Office agents to accomplish your tasks.

Job Description & Responsibilities

Using exceptional customer service skills along with a breadth of knowledge of CO Service Offerings, the CO Specialist will be fully accountable for successful customer resolutions. The CO Specialists will engage with requestors to resolve business cases escalated of various levels of complexities.

In addition, the CO Specialist will provide inbound phone support and use established guidelines and good judgement to determine when to complete transactions and when to engage the back office or cross-functional team to perform these activities. In all cases, the CO Associates will maintain ownership of the parent case and customer communication and drive to successful outcome in the most efficient and effective manner possible.

Skills

* Exceptional communication skills including rapport building, use of Customer centric language; demonstrating appropriate urgency; active listening skills, questioning, driving understanding and clarification of Customers' needs.
* Fluency in English PLUS an additional Asian language like Korean, Japanese, Mandarin or Bahasa Indonesian/Malay is a pre-requisite.
* Ability to handle difficult situations, diffuse Customer conflict by showing empathy; properly positioning 'no.'
* Excellent verbal and written communication in English (and any other contracted language where applicable).
* Advanced proficiency level in written English for business communication.
* Quick learner who easily applies problem-solving, critical thinking and analysis skills.
* Self-motivated and drive to succeed with natural curiosity, initiative, and tenacity to drive issues to closure.
* Ability to engage and facilitate activities of others, follow up to understand status and help to course-correct to meet expected delivery date.
* Excellent time management skills, ability to juggle multiple tasks while maintaining composure.
* Computer literacy including familiarity with case management systems, email, chat, Windows-based applications; ability to effectively navigate multiple systems at once to accomplish a task.
* Intermediate MS Office skills, particularly MS Excel.

Qualifications & Experience
* Diploma or Bachelor's degree in any discipline OR
* Two+ years proven work experience in areas such as customer services, business services, or operations environments with direct customer interaction via phone and offline methods or equivalent mix of skills and experience.

* Prior experience in any of the following operations areas would be highly advantageous:

* Partner Business Services
* Partner and Distributor Onboarding Support-
* Partner and Distributor Growth Support
* Partner and Distributor Performance and Rewards Support
* Partner and Distributor Program and Promotion Deal Management

* Sales Incentive Operations & Services
* Sales Credit & Claiming/Manual Programs
* Hierarchy Assignments
* Goals
* Account and Territory Sales set-up
* Account and Territory Partner set-up
* Centralized Reporting team
* Claims Processing & Reassignment:
* Sales Credit Assignment

* Logistics & Returns
* Post Ship
* Logistics Requests
* CIP (Carrier Insurance Prepaid)
* Short shipmentsunder shipments Label Swap issues
* RTS (Returns to Sender)
* DOA (Dead on Arrival)/ Replacement orders

* RMA (Return Material Authorization) processing and Management team
* Cancellation/Modification and extension of RMA
* Stock Rotation
* Post RMA Reconciliation - Cancellation, RMA Reconciliation, Discrepant receipts resolution)
* Pro Active Asset Recovery Team

* Disti/2Tier Returns Management (2 tier Customer)
* Logistics & Returns (L&R)

* Order Modifications and Bookings
* Quote Fixes
* Special products, Internal Orders and CAP (Critical Accounts Program)

* Tool Support Team
* Profile Management

* Service Bookings
* Service Contract Management
* As-a-Service Support

* Customer Support
* Customer Annuity
* Strategic Direct Customer Support

* Post Invoicing
* Profile Management

* Proven track record of executing varied and complex services and business processes.
* Experience working in dynamic and active change environments with teams of various skills, abilities, backgrounds.

* Experience working in remote, global teams (accommodate differing time zones/shifts) in a dynamic business environment.

Why Cisco

At Cisco, each person brings their unique talents to work as a team and make a difference.

Yes, our technology changes the way the world works, lives, plays and learns, but our edge comes from our people.

We connect everything - people, process, data and things - and we use those connections to change our world for the better.

We innovate everywhere - From launching a new era of networking that adapts, learns and protects, to building Cisco Services that accelerate businesses and business results. Our technology powers entertainment, retail, healthcare, education and more - from Smart Cities to your everyday devices.

We benefit everyone - We do all of this while striving for a culture that empowers every person to be the difference, at work and in our communities.

Colorful hair? Don't care. Tattoos? Show off your ink. Like polka dots? That's cool. Pop culture geek? Many of us are. Be you, with us. #WeAreCisco

We are an equal opportunity employer and value diversity at our company. We do not discriminate based on race, religion, color, national origin, gender, sexual orientation, age, marital status, veteran status, or disability status.